Welcome to PHXDriven, Arizona's premier supercar club, founded in March 2019 by Raf Chelstowski and Kacper Bak. Born out of the passion for speed and adventure, the club quickly gained popularity, attracting like-minded enthusiasts from all walks of life.
What started as scenic drives in their Audi R8s around Phoenix blossomed into an official supercar club with 20 members and an LLC by September 2019. PHXDriven's mission extends beyond thrilling drives; it's about fostering a strong community and giving back.
As membership grew to 80 members currently, the club gained attention and interest, exploring the most scenic areas of Arizona, as well as reaching California and Nevada. The diverse network of members, including general contractors, doctors, lawyers, real estate and technology professionals, provides an incredible opportunity for networking, joint projects, and investment ventures.
PHXDriven is committed to making a positive impact. Through car shows and partnerships with organizations like Amanda Hope Rainbow Angels and The Ryan House Hospice, we've raised tens of thousands of dollars to support families and bring joy to children facing health challenges.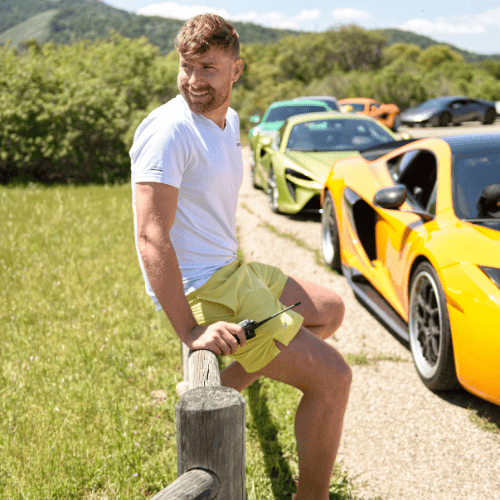 Raf Chelstowski, CEO/Founder:
Raf was born in Poland and moved to the United States in 2006 with his family, settling in Boston. He completed his education at Suffolk University Sawyer Business School, earning an MBA. Raf's passion for the automotive industry began in his childhood when his father rebuilt a 1966 Mercedes W110 and embarked on numerous vintage car rallies. Inspired by cars, Raf saved his first earnings to purchase a rusted 1966 BMW 2000cs, which became his project before he migrated to the United States. In Boston, he continued his hobby and started hosting drives and meets within the car community, gaining experience with Saab, GTO, and Corvette communities. In 2018, he moved to Phoenix, where he purchased his Audi R8 and, alongside his friend Kacper, organized drives in the Phoenix area.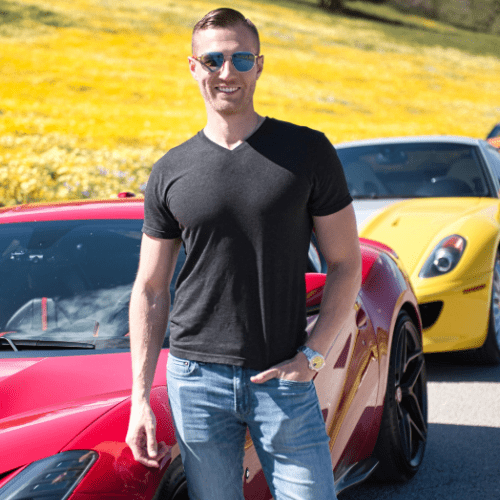 Kacper Bak, Co-Founder:
Kacper was born in Poland and moved to Waterloo, Canada in 2009. He pursued his education and obtained a PhD in Computer Science from Waterloo University. In 2013, he moved to Boston for a job opportunity and began his automotive journey by owning a 2016 Corvette and Audi R8. Later, he had his R8 shipped to Phoenix to join PHXDriven on exhilarating drives across Arizona, before later moving to Ferrari F12 and 812.